Data Warehouse Automation
Erwartungen und Realität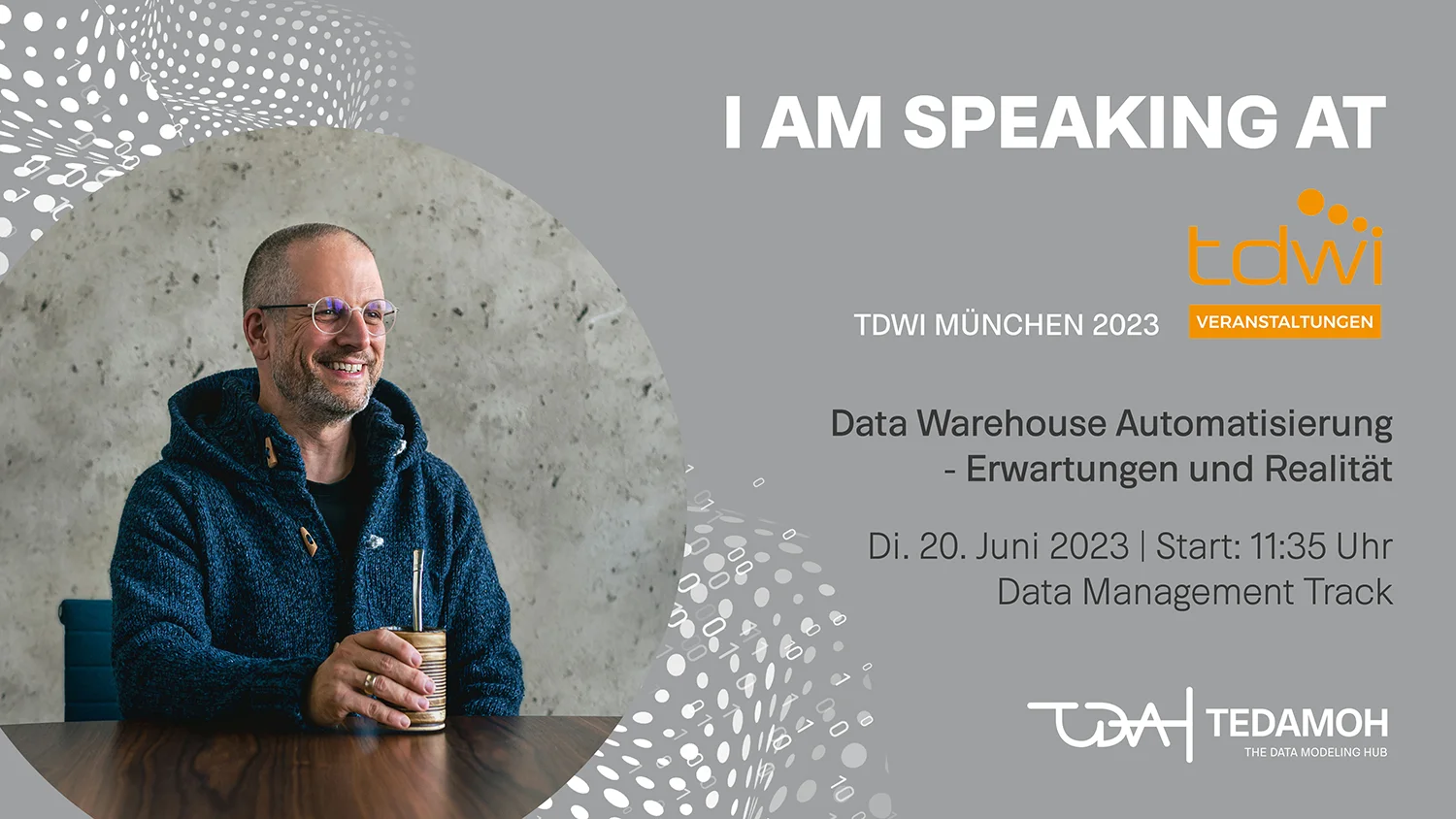 Quite a few data warehouse (data solution) project teams today are thinking about automating their data logistics processes. How can they simplify the same tasks over and over again, leave these processes to an automatism and at the same time put as little recurring effort as possible into the development? The desire for a comprehensive automation product for the data solution then usually arises very quickly.
There are now many such products on the market: established ones, newcomers and proprietary developments. Project teams are spoiled for choice. And not infrequently (after the product selection) experience a disappointment.
In this session, Dirk Lerner gives an insight into the expectations of project teams, the processes of product selection and the reality.
This presentation does not contain a recommendation for a specific product nor is it mentioned or evaluated by the speaker!
Event Properties
| | |
| --- | --- |
| Event Date | 2023-06-20 11:35 |
| Event End Date | 2023-06-20 12:25 |
| Speaker | Dirk Lerner |
| Teaching language | German or English |
| Location | MOC Munich |
| Categories | Conferences |