/ tedamoh
Coaching,
Academy &
Consulting.
A new data model for the data warehouse is necessary, but how do you model data? Understanding temporal data and learning methods and techniques to do so? Or a certification in data modeling?
We support you with coaching, our academy or with consulting!!
/ NEWS
Get the latest updates
Our latest updates of all categories - including our blog articles.
Category: Temporal data series
Does the Load Date Timestamp (LDTS) data element in the hub, link, or satellite capture the timestamp of the batch, or rather the transaction timestamp at which the data originated in the operational system?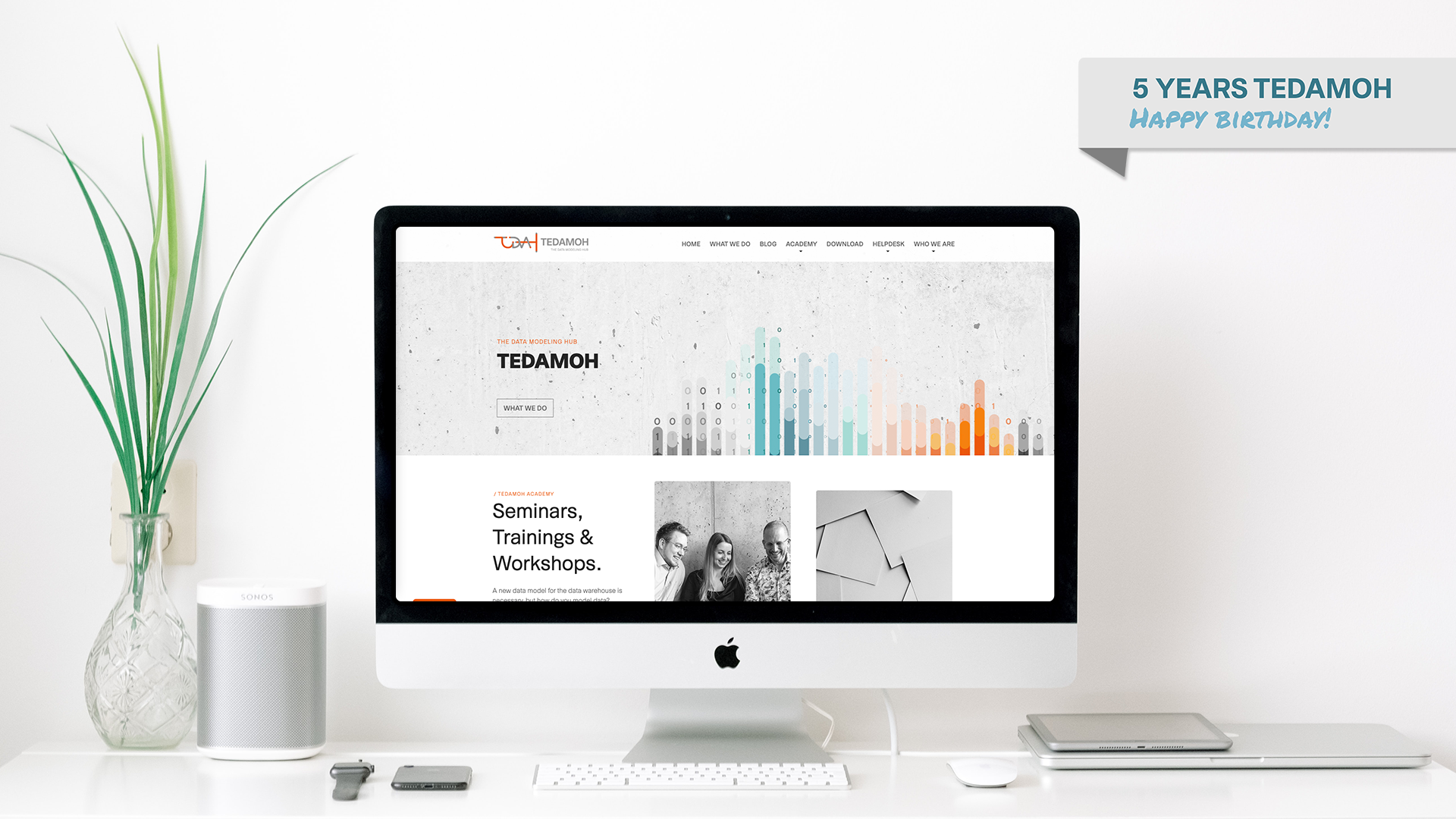 Category: Company News
Dear readers of my blog,
five years ago a long cherished idea of mine became reality. On July 1, 2017, TEDAMOH saw the light of day.
Category: PowerDesigner series
In several projects, FastChangeCo's data modelers on the Data Management Center of Excellence (DMCE) team had an issue with the way PowerDesigner generates comments for tables and columns for the SQL Server database. Xuefang Kaya (one of the data modelers on the team), asked about the problems, says to the DMCE team: