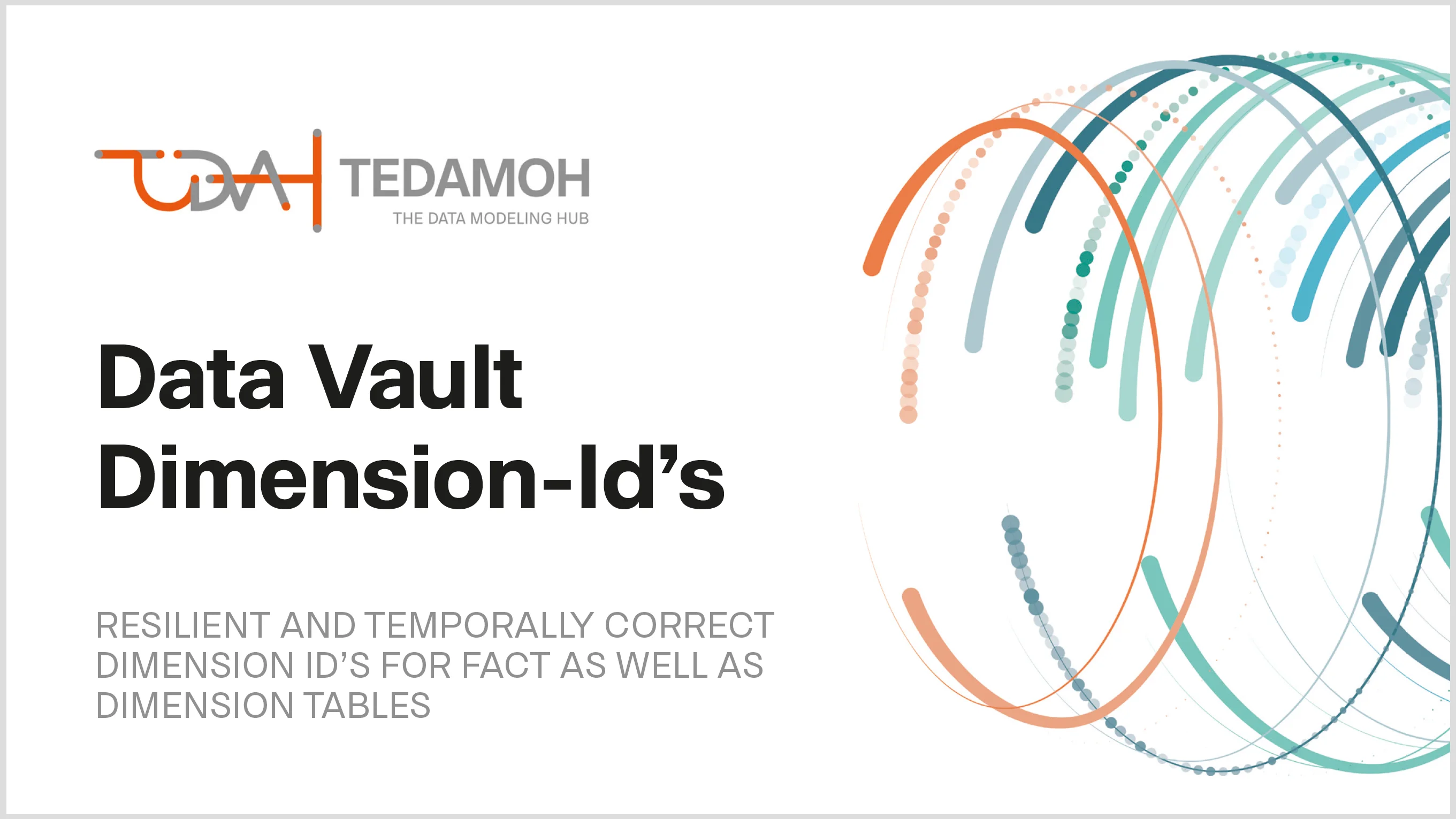 Resilient and temporally correct dimension Id's for fact as well as dimension tables
In a dimensional data model based on a Data Vault data model, are integer values still necessary as dimension Id's? And if so, how can the dimension Id's be provided correctly?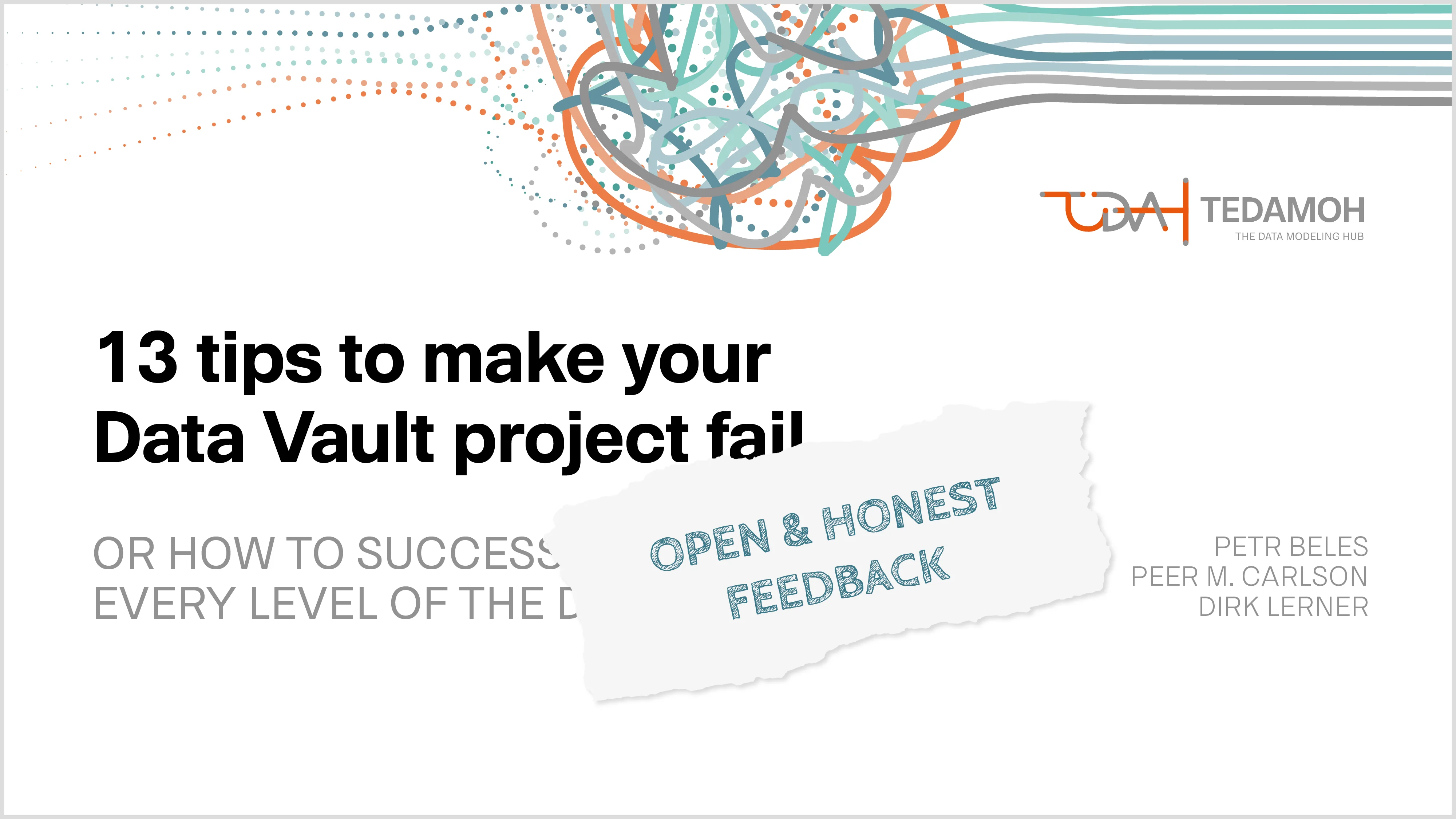 A few weeks ago I received a surprisingly open and honest feedback on my recently published article "13 tips ...". I never ever expected that! After a short email exchange, I was allowed to publish the feedback anonymously. Below is the incredible feedback[3]. You see, you are not alone with the challenges of a Data Vault project:


Hi Dirk

Thanks for sending me the English version of the paper. I'm based in […] [1] and Data Vault is not generally established here yet.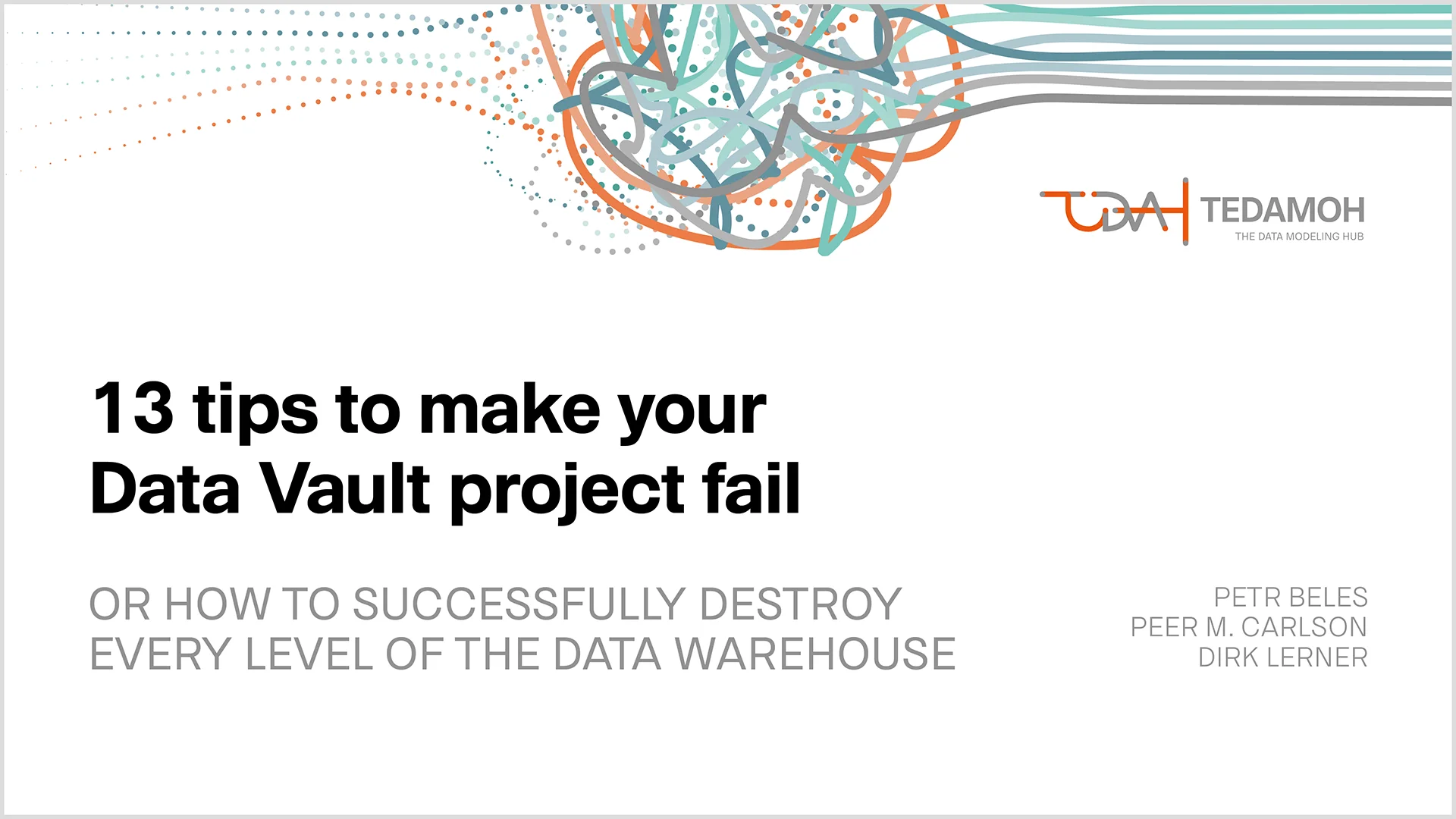 Or how to successfully destroy every level of the data warehouse
Are you pampered with success and tired of the eternal pat on the back? You don't want to be so successful with your first attempt at implementing a Data Vault project that all your colleagues become jealous?
In July 2016 Mathias Brink and I had given a webinar how to implement Data Vault on a EXASOL database. Read more about in my previous blogpost or watch the recording on Youtube.
Afterward I became a lot of questions per our webinar. I'll now answer all questions I got till today. If you have further more questions feel free to ask via my contact page,via Twitter, or write a comment right here.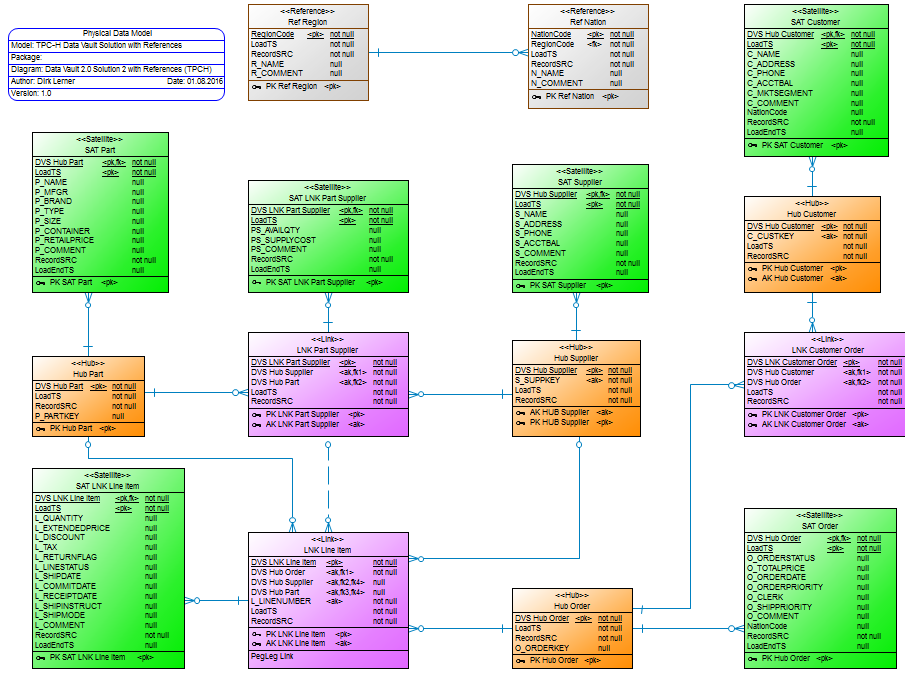 On July 15, Mathias Brink and I ran a webinar about Data Vault on EXASOL, modeling and implementation. The webinar started with an overview of the concepts of Data Vault Modeling and how Data Vault Modeling enables agile development cycles. Afterwards, we showed a demo that transformed the TPC-H data model into a Data Vault data model and how you can then query the data out of the Data Vault data model. The results were then compared with the original queries of the TPC-H.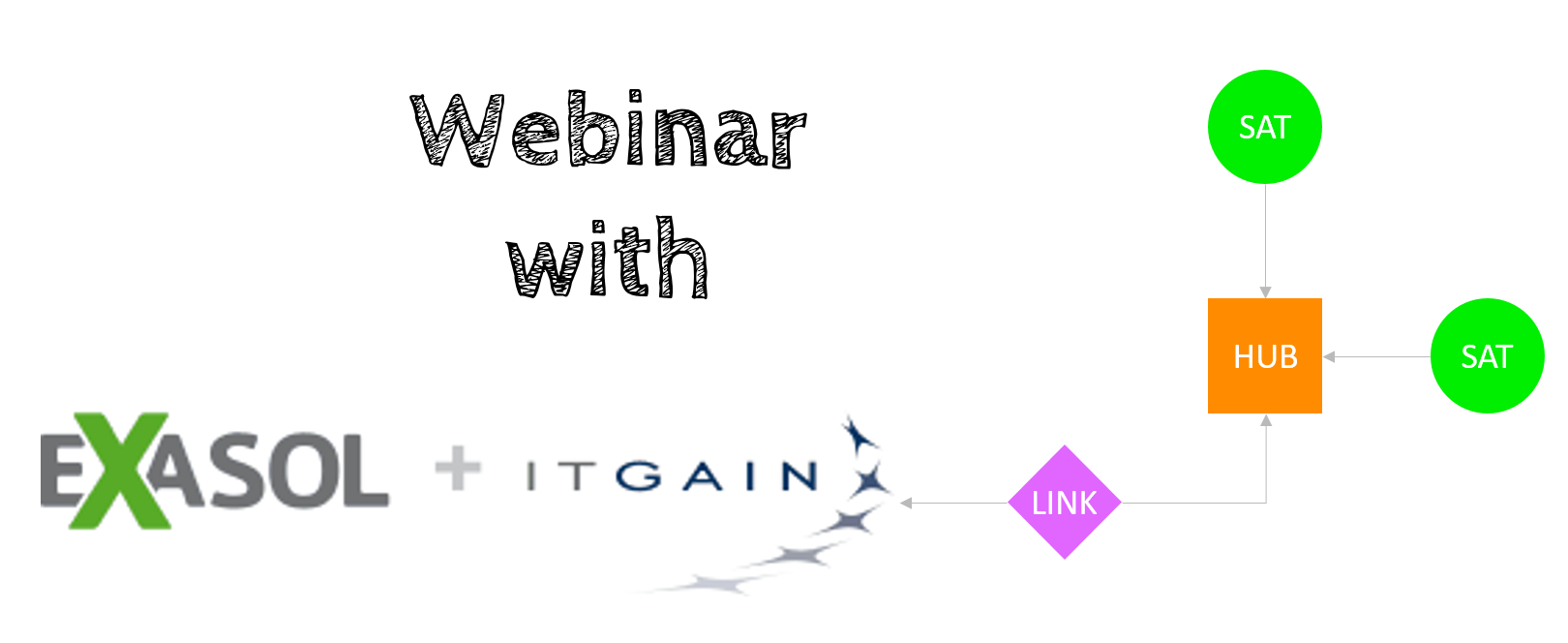 You may have received an e-mail invitation from EXASOL or from ITGAIN inviting you to our forthcoming webinar, such as this:
Do you have difficulty incorporating different data sources into your current database? Would you like an agile development environment? Or perhaps you are using Data Vault for data modeling and are facing performance issues?
If so, then attend our free webinar entitled "Data Vault Modeling with EXASOL: High performance and agile data warehousing." The 60-minute webinar takes place on July 15 from 10:00 to 11:00 am CEST.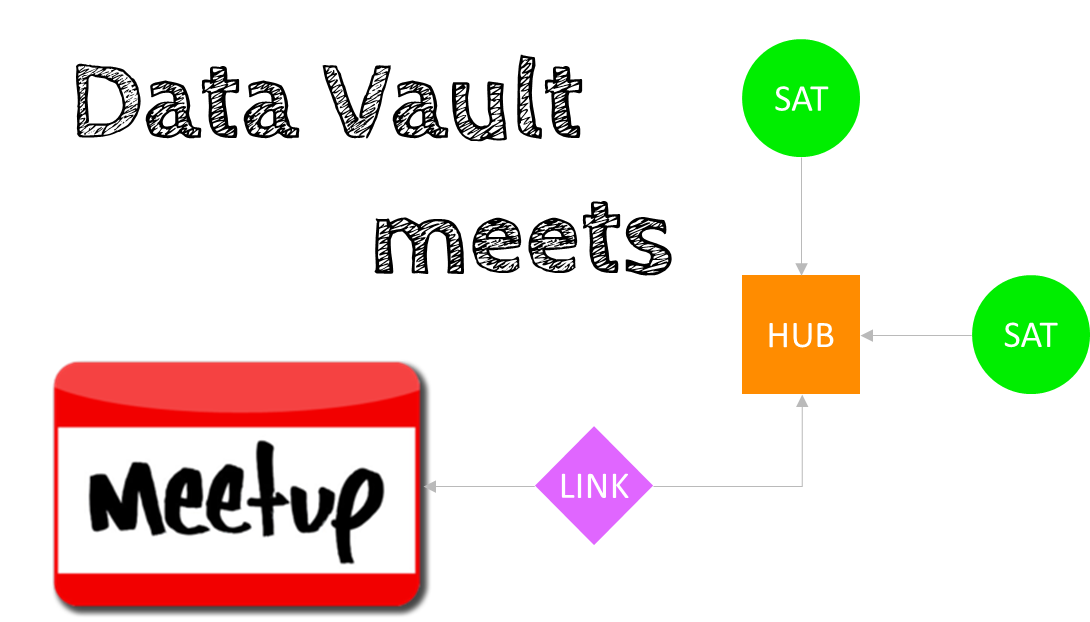 I reactivated my Meetup Data Vault Interest Group this week. Long time ago I was thinking about a table of fellow regulars to network with other, let's call them Data Vaulters. It should be a relaxed get-together, no business driven presentation or even worse advertisement for XYZ tool, consulting or any flavor of Data Vault. The feedback of many people was that they want something different to the existing Business Intelligence Meetings. So, here it is!
Some time ago a customers asked me how to load easy and simple some (test)data into their database XYZ (chose the one of your choice and replace XYZ) to test their new developed Data Vault logistic processes.
The point was: They don't want to use all this ETL-tool and IT-processes overhead just to some small test in their own environment. If this this is well done from a data governance perspective? Well, that's not part of this blogpost. Just do this kind of thingis only in your development environment.