I reactivated my Meetup Data Vault Interest Group this week. Long time ago I was thinking about a table of fellow regulars to network with other, let's call them Data Vaulters. It should be a relaxed get-together, no business driven presentation or even worse advertisement for XYZ tool, consulting or any flavor of Data Vault. The feedback of many people was that they want something different to the existing Business Intelligence Meetings. So, here it is!
Now I want to start over again by organizing regular's table all over Germany, depending where I'll be at that point in time:
Certainly you've already heard of Data Vault. Or not. Or you're already using it and you're searching other thrilled Data Vaulters. Whatever your motivation is, you're very welcome to attend our regular's table.
Our first come together will take place in Darmstadt, the second one will be in Berlin.
What will we do at the meeting?
On the basis of a keynote speech (15 min) we will and we should discuss (opposing) the given thesis about a subject or situation out of Data Vault.
I'd be happy, if you join our Meetup Group and become a Data Vaulter!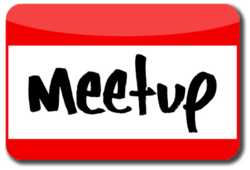 So long,
Dirk