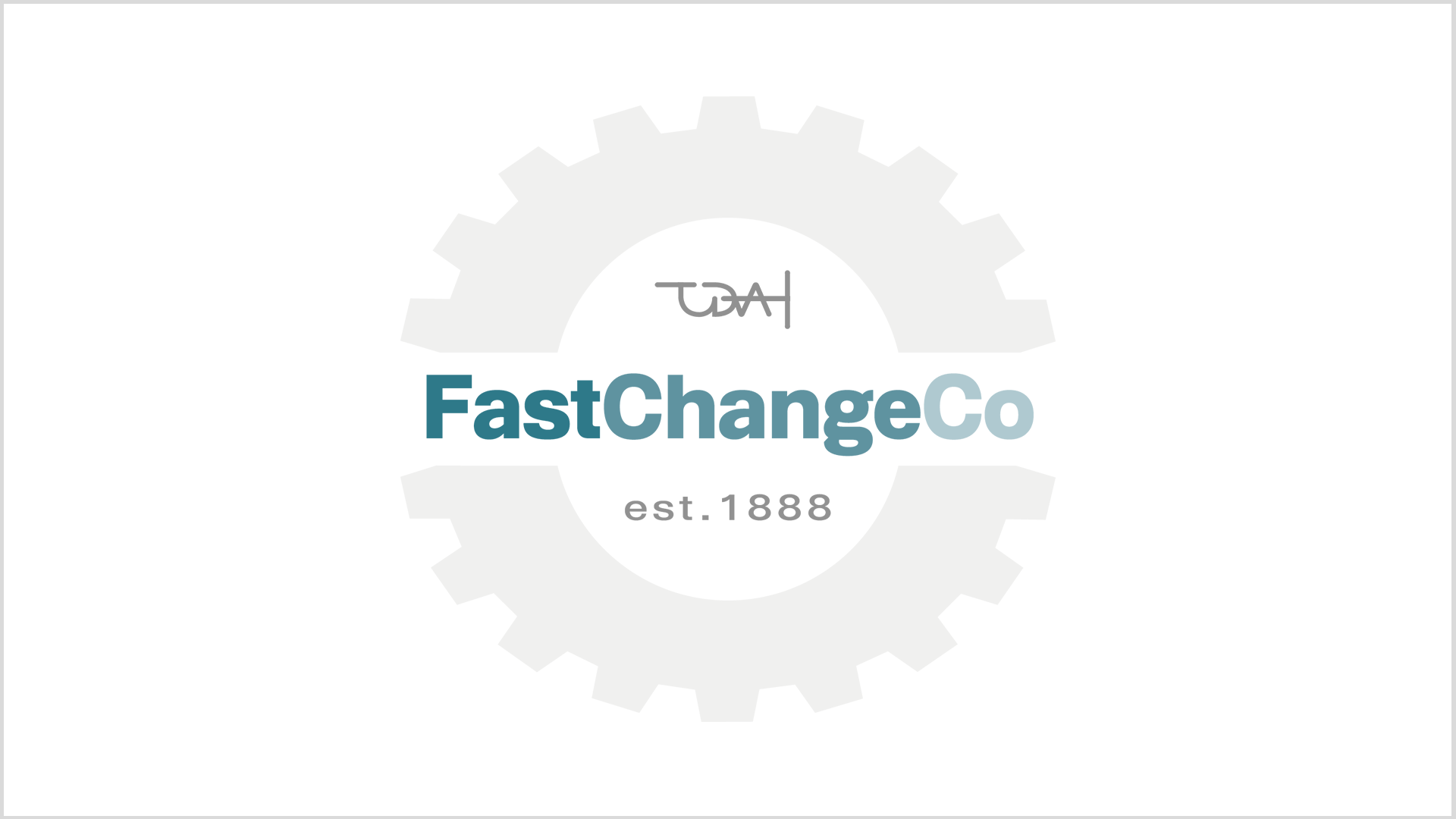 Category: Data Modeling
An EXASOL Webinar serie
We are back again after a long time, with a new webinar. The last one, we (Mathias and I) did together is almost four years ago. Time flies by! What's up this time?
The fictitious company FastChangeCoTM has developed a possibility not only to manufacture Smart Devices, but also to extend the Smart Devices as wearables in the form of bio-sensors to clothing and living beings. With each of these devices, a large amount of (sensitive) data is generated, or more precisely: by recording, processing and evaluating personal and environmental data.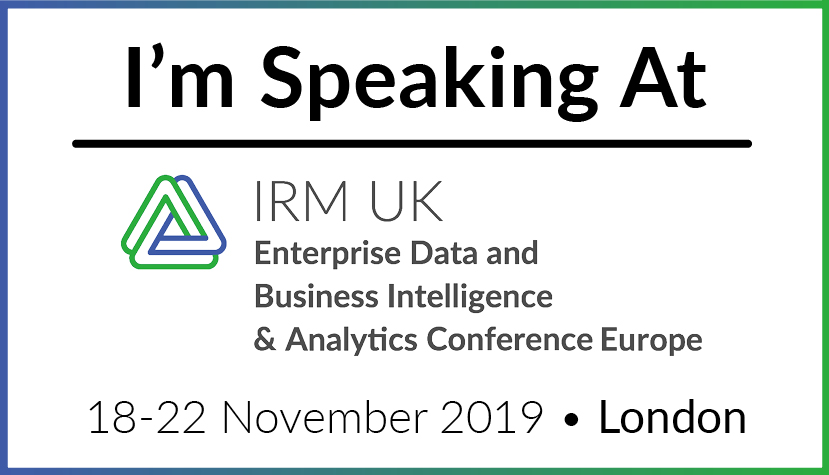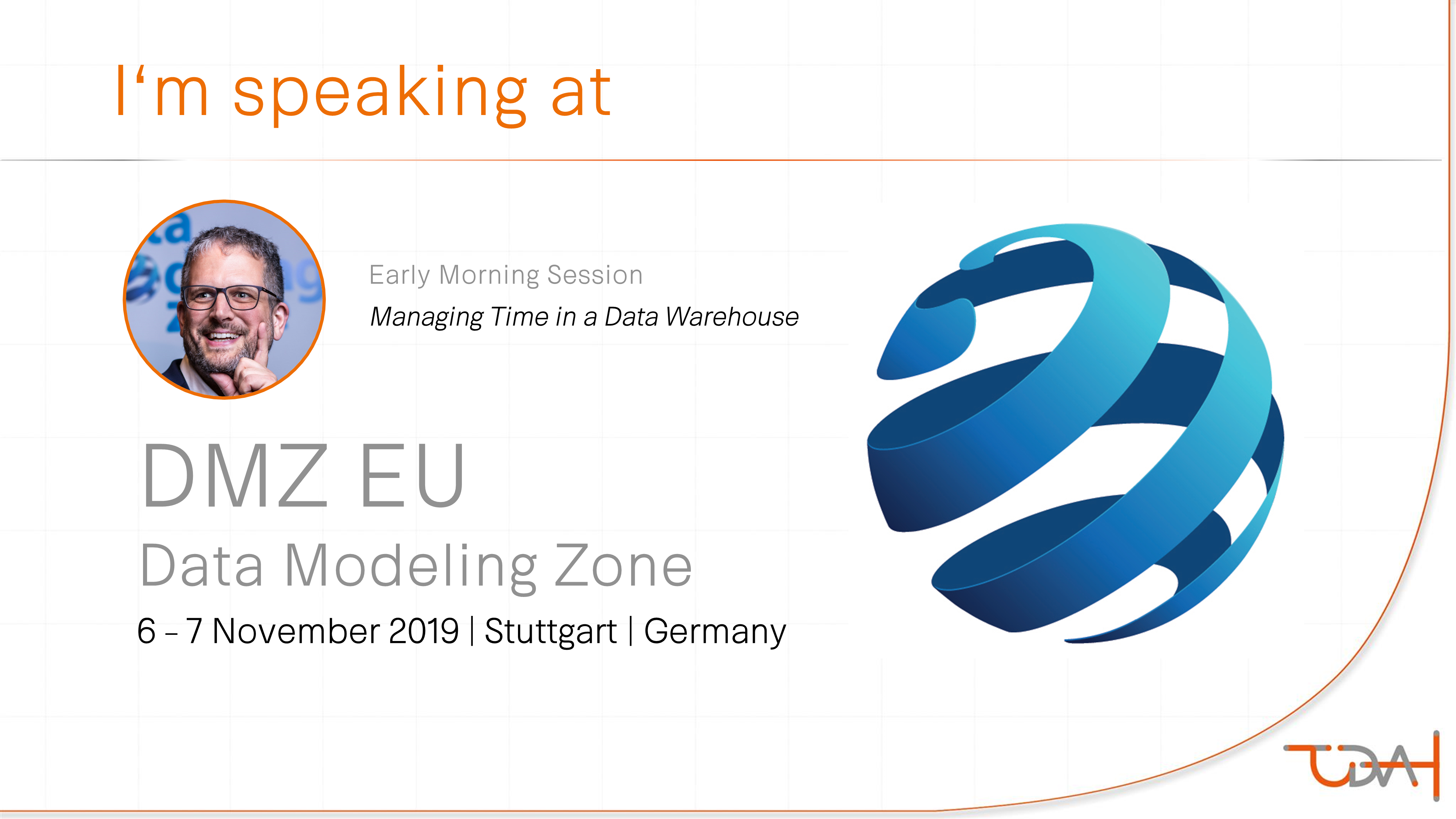 Category: Conferences
OK, for those of you who just want to grab a promotion code... I'll make it short 😂:
TEDAMOH
As a speaker at both conferences I give you 15% on the DMZ EU and 20% on the DMZ US. You can register here.
For those of you who are also interested in what I'm going to talk about, a few more informations:

Category: Bitemporal Data
Or the battle announcement of the incoming interface
The BI Center of Competence (CoC) has decided to use bitemporal data storage when setting up a new data warehouse for one of the business units of the fictitious company FastChageCo™.
BI CoC is well advanced in the bitemporal implementation of Data Vault database objects as well as loading patterns. The already connected systems via formally defined incoming interfaces have worked without problems so far.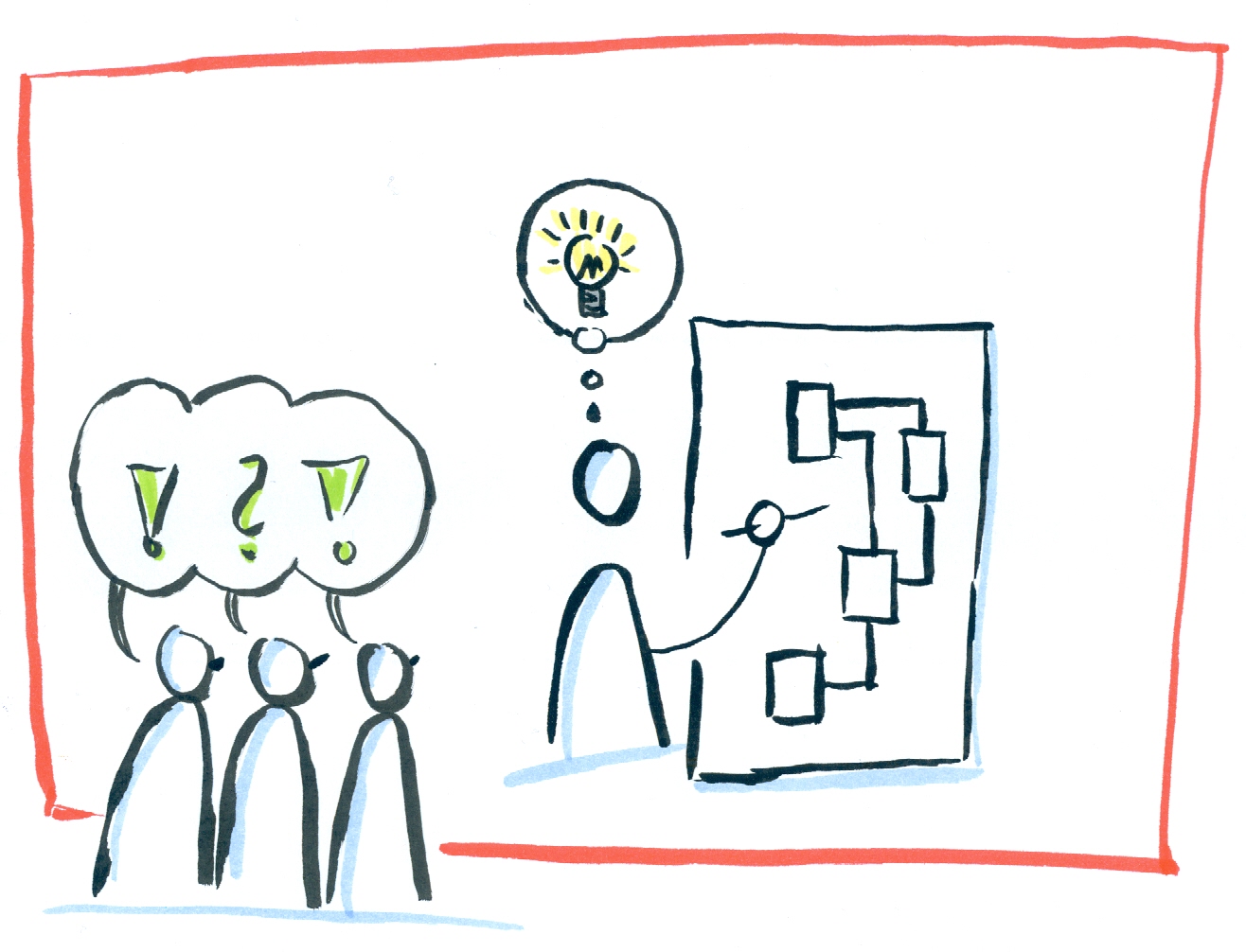 Category: Data Modeling
In recent weeks I have read so many pessimistic and negative articles and comments in the social media about the state of data modeling in companies in Germany, but also worldwide.
Why? I don't know. I can't understand it.
I know many companies that invest a lot of time in data modeling because they have understood the added value. I know many companies that initially rejected data modeling as a whole, but understood its benefits through convincing and training.
Isn't it the case that we (consultants, managers, project managers, subject-matter experts, etc.) should have a positive influence on data modeling? To support our partners in projects in such a way that data modeling becomes a success? If we ourselves do not believe that data modeling is a success, then who does?

Category: Conferences
We, Stephan and myself, are looking forward to welcome you at the TDWI Conference at the MOC Munich from June 24th - 26th, 2019! Meet us at our booth, discuss bitemporal topics, data vault or data modeling at all with us and attend one of Dirk Lerner's lectures:
Model-driven decision making [Link], together with André Dörr and Mathias Brink
FBI at Bosch - a real journey through the depth of "data water" [Link], together with Marc Wiesner, Director Finance BI Competence Center, Robert Bosch GmbH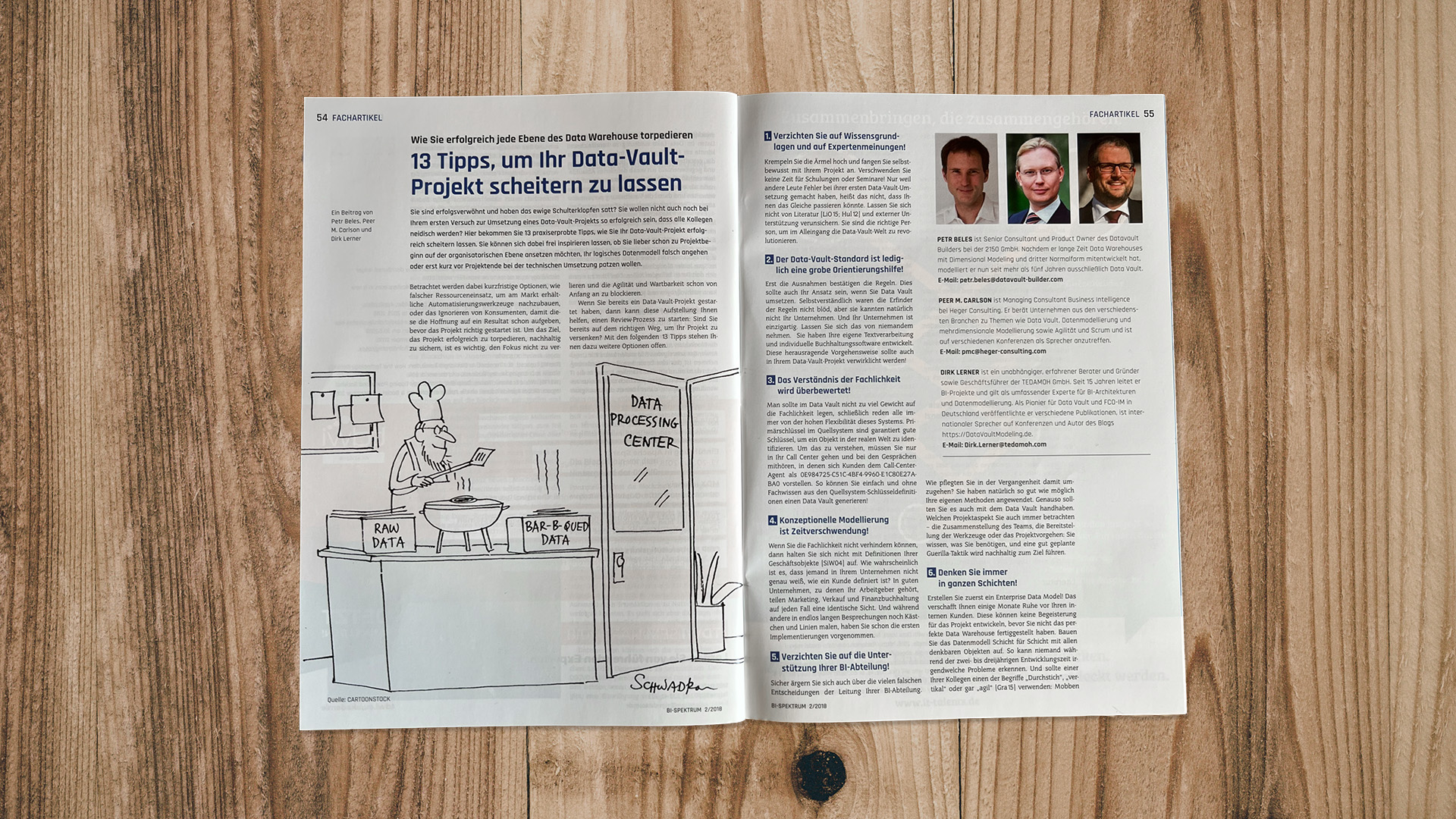 Category: Data Vault
A few weeks ago I received a surprisingly open and honest feedback on my recently published article "13 tips ...". I never ever expected that! After a short email exchange, I was allowed to publish the feedback anonymously. Below is the incredible feedback[3]. You see, you are not alone with the challenges of a Data Vault project:


Hi Dirk

Thanks for sending me the English version of the paper. I'm based in […] [1] and Data Vault is not generally established here yet.